Hong Kong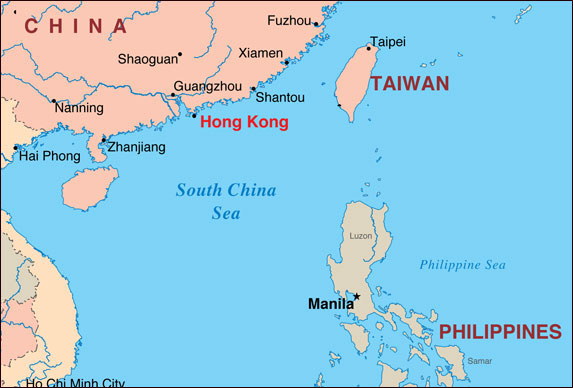 The United States Navy conducts 60 to 80 port calls a year to Hong Kong. This program has continued uninterrupted since the reversion of Hong Kong to Chinese sovereignty. Port calls to Hong Kong contribute to the U.S. overseas presence in the region, and, since this is one of the world's premier quality-of-life ports, contribute positively to sailor retention.
Sailors debarking in this former British crown coloney can take the Peak Tram (the steepest funicular in the world) to Victoria Peak, Hong Kong's most notable landmark. It provides sprawling views of the outlying islands and the jostling junks and sampans of the harbor.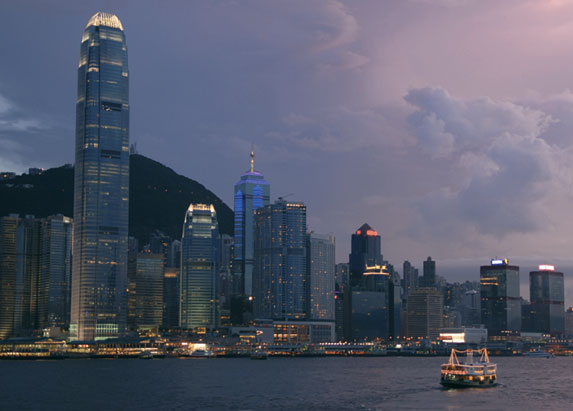 In addition to a chunk of the Chinese mainland, Hong Kong has more than 230 islands, a handful of which make great day-trip destinations. Take the ferry or sail on a traditional Chinese junk to check them out. On Lantau, the largest of the outlying islands, you'll find the Hong Kong Disneyland and the territory's longest beach. It's also the site of the airport, which road and rail traffic from the mainland reach via one of the world's longest suspenstion bridges.
Thanks to a ban on cars and buses, tiny Lamma Island is an authentic dose of old Hong Kong, complete with quaint fish farms, unfussy seafood restaurants and scenic cliff-side trails. The former Portuguese enclave of Macau has a sleepy European ambiance. It's best known for its winding streets and shops selling colonial curios and chinoiserie knickknack, and is in the middle of a major invasion by Vegas-style casinos.
As you would expect, good Chinese restaurants are found everywhere in Hong Kong. Most specialize in one or more regional cuisines, from Cantonese to Shanghainese. And the diversity of Asian influences in Hong Kong is reflected though the range of other Asiatic cuisines; the spices of Thailand, the rich aromatic flavors of India, the delicacies of Japan and Korea or a whole range of Vietnamese cuisine. And if you're not in an exotic mood, any sort of western food is available, right down to a McDonald's stand.
If you've been hitting Hong Kong's nightspots a little too hard you can make like a local and head to the Acupressure and Massage Center. Pressure-point massages are a 2,000-year-old Chinese tradition that will quickly have you feeling fresh as a daisy. If you're a horse-racing fanatic you have a lot in common with the local people. It's no surprise that the Happy Valley Race Track, an oasis of green lit by giant floodlights at night, sits right at the heart of the city. In fact, it's occupied its place since 1846.
Right on the waterfront in Tsim Sha Tsui, the Hong Kong Museum of Art mounts fine temporary exhibitions and has a huge permanent collection of more than 14,000 Chinese antiquities and objets d'art.
History lives in Hong Kong. Prior to the arrival of the British it was a small fishing community and a haven for travellers and pirates in the South China Sea. During the Opium Wars with China in the 19th century, Britain used the territory as a naval base. Following the end of the first Opium War, in 1841, Hong Kong was ceded to Britain in perpetuity. Various adjacent lands were added later in the 19th century.
Hong Kong often served as a refuge for exiles from China, especially during the Japanese invasion and the communist rebellion. It was occupied by the Japanese during World War II, but U.S. submarines foiled Japanese plans to use Hong Kong as a staging area for assaults further into East Asia.
Pursuant to an agreement with China, the colony became the Hong Kong Special Administrative Region (SAR) of China in 1997. China promised that, under its "one country, two systems" formula, China's socialist economic system would not be imposed on Hong Kong. So the vibrant capitalist enclave retains its status as a free port, with its laws to remain unchanged for 50 years.

Car Sales

Pre-owned cars, locations in Germany and Italy
Car/Vehicle Insurance

Insurance for US Military, BFG and other NATO forces
DoD Contractors/
ID Card Holders - Business & Employment Advice

Business consulting for DOD contractors and ID card holders
Pet Shipping

Pet Transport and Relocation Experts
Getting Married in Denmark

Marry Abroad Simply
Living in Germany

A Guide to Living and Working in Germany